Lack of HR competence in Company Board
As we all know, the whole world is going through some extreme changes that we humans never imagined because of the Corona crisis. Nothing in this world has untouched by the devastating effects of Corona. When it comes to the business sectors, they have their own obstacles to face.
Following the corona crisis, the board members in Swedish companies are facing some incomparable strategic challenges and some of them are people related. Several reports have exposed that most of the large Swedish companies lack HR competence at the board level.
In recent reports from MERIT500 shows that in the large Swedish companies, the vast majority of the people experts, such as CHROs and senior HR leaders, in both listed and privately-owned, have never held a board position. And it is surprising to know the prominent part of this group happens to be women.
"In recent years, boards have brought in a little more digital competence, but in general they have looked the same over time" says Lena Bjurner, CEO of the Swedish HR Association.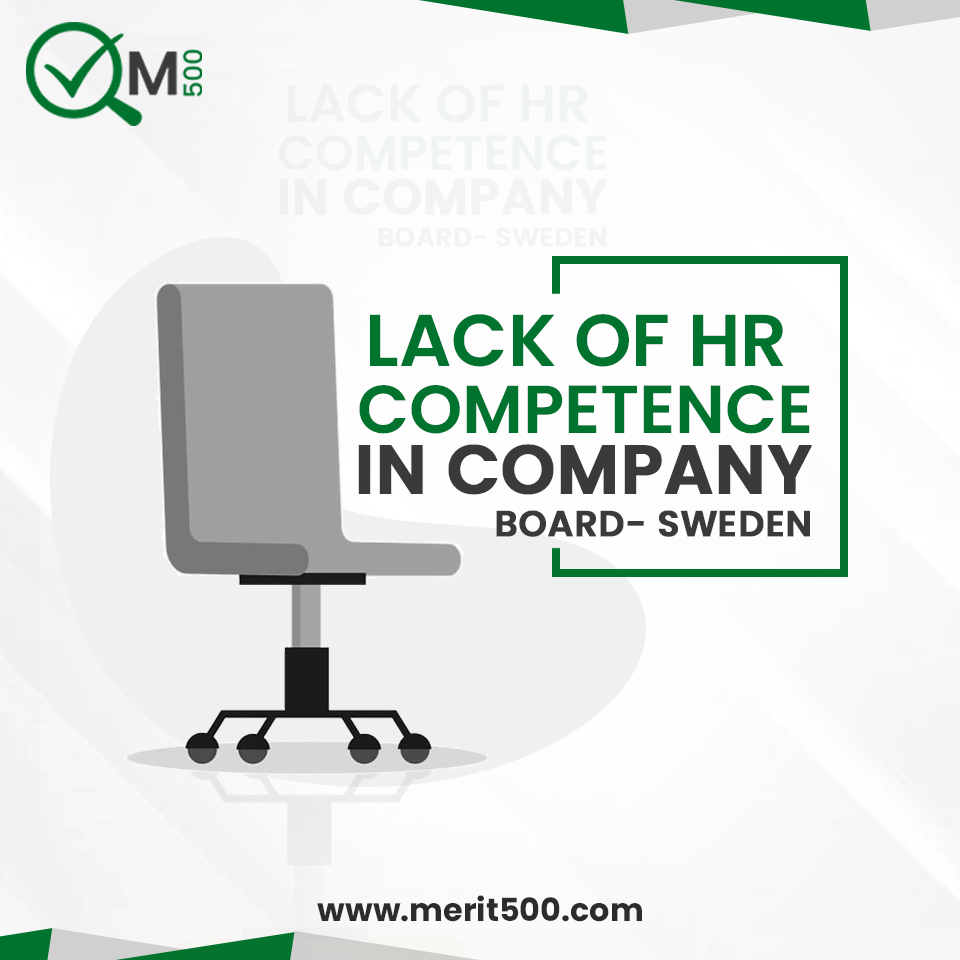 HR Competence in Board Room
As time has gone the position of HR has transformed from being an operations-driven reactive support function to becoming a strategic critical business function:
Most of the HR reports now directly to the CEO.

Most of them deeply involved in changing management; work closely with board members.

Previously Organizational effectiveness was owned by the COO but now it is partially transferred to HR.
HR in Sweden Large Companies
In recent data from Merit 500 shows that only 4% of HR leaders of Sweden's 533 large companies have or have had board assignments. HR is responsible for cultural strategy and held a position in a top management team. So it is clear that they too are capable as any other C-suite member to step into the boardroom.
The numbers are quite astonishing but 77% of all HR leaders in the mapped companies are women.
We understand that there is obviously an aspect of the right person for the right role, not every one of these individuals is suitable considering what strategic challenges a company faces, how involved the board is in said strategy, and of course, the actual competencies and personality traits of a person. But that isn't distinctive for the HR profession. Every board candidate should be judge fairly and in the same way as others.
Role of Gender in Lack of HR Competence
As we discussed earlier that 77% of all HR leaders in the mapped companies are women. Recent reports said that it is hard to find the right female candidate and, there are few qualified women.
Now, the time has come to understand that HR plays a key role in prospering the company. It is time to re-evaluate this profession, dominated by women, and acknowledge that they are capable of holding a key position in the Board.
Adding an HR leader to the board is a statement saying that at this company, people are at the center of strategic decision making, and involved in the long-term growth plans.